Xenophobic violence in South Africa leaves at least five dead
Hundreds forced to flee their homes amid unrest that has killed two foreigners and three South Africans, including a 14-year-old boy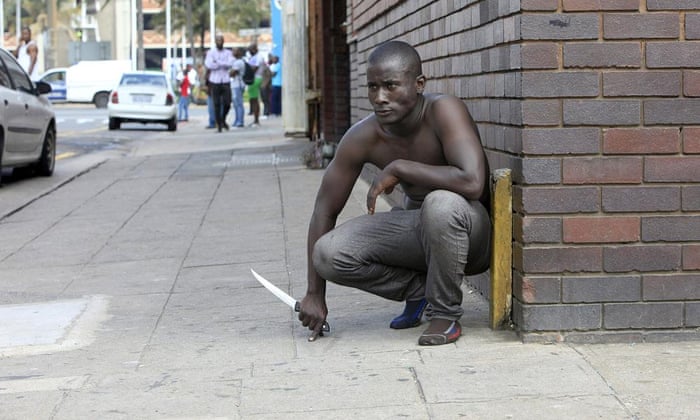 At least five people have been killed and hundreds forced to flee their homes in one of South Africa's worst outbreaks of xenophobic violence in years, authorities said on Tuesday.
Some South Africans have accused immigrants of taking jobs and opportunities away from them. The latest violence followed reported comments by Zulu King Goodwill Zwelithini, an influential figure among the Zulu ethnic group, that foreigners should "pack their bags" and leave. The king has since appealed for an end to the unrest.
"Most of them fled with literally nothing to safe camps," the minister said. "The numbers will swell since some Malawians are in hiding."
South Africa president Jacob Zuma condemned the violence and assigned several Cabinet ministers to work on the problem with officials in KwaZulu-Natal province, which includes Durban.
The government is addressing South African citizens' "complaints about illegal and undocumented migrants, the takeover of local shops and other businesses by foreign nationals as well as perceptions that foreign nationals perpetrate crime," Zuma's office said in a statement.
It quoted the president as saying that many foreign nationals are living legally in South Africa and are contributing to economic development.
On a visit to South Africa last week, Zimbabwean president Robert Mugabe thanked South Africa for hosting many Zimbabweans and said Zimbabwe would work with South Africa to improve border security. It is estimated that as many as 3 million Zimbabweans are living in South Africa, many as illegal immigrants.
The violence against immigrants is "an expression of a terrible failure of memory by South Africans" who endured racial intolerance under apartheid, two South African foundations said. The foundations are named after anti-apartheid leader Nelson Mandela, who died in 2013, and Ahmed Kathrada, another campaigner against the white racist rule that ended in 1994.