President Muhammad Buhari on Thursday announced the appointment of Mr Rahman Adeola Ipaye and Mr Laolu Akande as the Deputy Chief of Staff and Senior Special Adviser respectively in the presidency. Both appointees are to be working for the Vice President. This was made public via
a verified social media handle of President
and later announced by Special Adviser on Media and Publicity to President, Mr Femi Adesina at 17:43hrs on Thursday.
Mr Akande was in Nigeria in May to cover the inauguration ceremony for his media agency, Empowered Newswire. He returned to the U.S. shortly afterwards.
Mr. Akande, a pastor, is a former editor of Saturday Tribune. He cut his journalism teeth at The Guardian in 1989, and was a foundation staff of The NEWS magazine.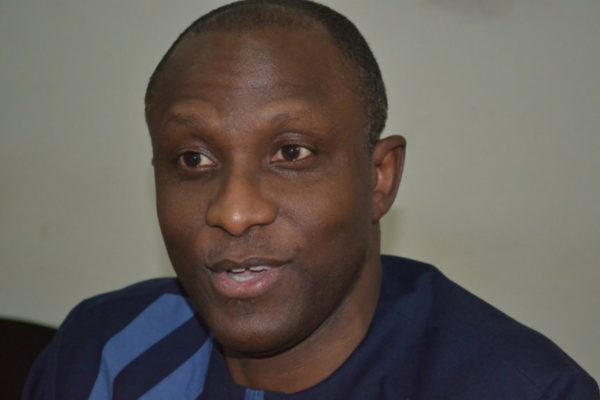 Laolu Akande
He moved to the United States in 1997 after agents of then dictator, Sani Abacha, began harassing him over perceived critical stance of his paper (Saturday Tribune) to the administration.
According to his brief bio on the website of the CANUSA, a Christian organization for which he works as executive director, Mr. Akande is regarded as "the longest serving African correspondent at the United Nations, and the only Nigerian journalist so far to have interviewed a sitting American president in the White House when he interviewed former President George W. Bush.
"He has also exclusively interviewed
American folk hero, General Colin Powell, as well as billionaires like Microsoft founder Bill Gates and Donald Trump and several African leaders and presidents."
An adjunct college professor, Mr. Akande worked with leading American newspapers including the Philadelphia Inquirer, and New York Newsday.
Mr Rahman Ipaye is the immediate past Attorney General for Lagos State. He worked briefly at the United Nations as a press officer and later as advocacy consultant between 2002 and 2004.
He studied at the University of Lagos where he graduated with B.A. (Hons) Degree (History) in 1984; LL.B. Hons (1988) and LL.M. (1991). He is a Fellow of the Chartered Institute of Taxation of Nigeria and the Chartered Institute of Arbitrators respectively.
Before his appointment as Attorney General and Commissioner for Justice, Mr. Ipaye was employed as a lecturer in the Department of Commercial and Industrial Law, University of Lagos (1992 to 2001); Special Assistant (Legal Matters) to the Governor of Lagos State (2001 to 2007); and Special Adviser (Taxation and Revenue) to the Governor of Lagos State and member of the State Executive Council (2007 to 2011).
The twitter monitored by
NUJ Europe
reads: " Pres
@MBuhari
has approved appointment of Mr Rahman Adeola Ipaye as Dep Chief of Staff & @akandeoj as SSA(Media & Publ) in the Presidency 1/
The two new appointees will work in the Office of the Vice President. 2/2"
Details shortly.