The Managing Director of Dermo Impex Nig. Ltd, Dr. Anthony Uwa, recently spoke with reporters on the Basic Registry and Information System (BRISIN), which he described as the answer to the country's multi-faceted challenges. Excerpts:


What is BRISIN all about?
The Basic Registry and Information System in Nigeria (BRISIN) is the first national integrated data and information infrastructure, intended to provide a solid foundation for planning and socio-economic growth in Nigeria. It is an innovative and all-encompassing approach to developing the nation. The system provides, in a holistic way, the answer to fight corruption and insecurity; it is the surest part to promote good governance and nurture true democratic process. In short, BRISIN is the cure Nigeria needs for all its ailments.


Do you mean that BRISIN is the antidote to most problems plaguing the country?
The issue of repositioning Nigeria to meet her dream of becoming one of the developed nations in the year 2020 requires a solid foundation and platform based on credible facts and figures to take Nigeria to the next level. We all know that going to the next level requires, having an enduring system that would provide an unbiased and judicious approach to solving the problems of insecurity, create job opportunities, reduce corruption, fight internal criminalities and promote good governance.
We require adequate and reliable data to drive the execution of the MDG goals, to fight poverty and improve social services to the citizens. BRISIN provides the compass for good management of the economy; it ensures transparent management of all forms of taxes and other revenues to solve the social problems of citizens; it is the answer to keeping a proper record of our citizens in the Diaspora and tap the infinite skills they have acquired just like the Japanese, Chinese, Indians and Brazilians did.
BRISIN permits the Federal Government, the States and Local government to have value added instruments for re-basing of GDP and same time promote local development and industrialization, which will improve the value of Naira against all other currencies
.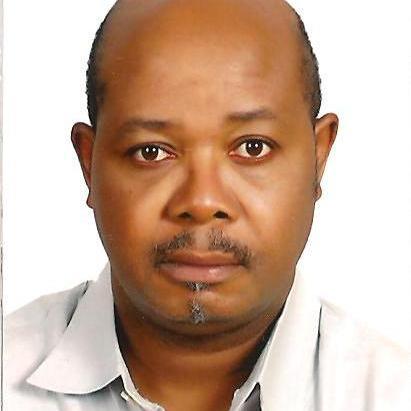 Dr Uwa Anthony, Head of BRISIN Implementation & Technical Committee


Can you be more specific on the areas where BRISIN can make impact in Nigeria's quest for development?
The mistakes and failures of the past with regard to misunderstanding, under-estimation, mis-application and under-utilization of data and information as a tool for national development, has reduced the government power of handling issues such as correct and adequate economic planning, effective fiscal and revenue management policies, vital instrument for fighting all insurgencies, productive and industrial development, Job creation at local level and the provision of social welfare services. BRISIN is the base foundation for the activation of major PPP projects that creates large employments and job opportunities.
A pilot scheme for the project will begin soon at the FCT, Abuja. The reason for the pilot is to enable the government understand and appreciate its potentials and socio-economic values especially in the following sectors, namely security and terrorism fighting, revenue collection and management, economic activity monitoring and management, health and education management, social services and welfare management, rural development and information management, ICT development, labor and employment creation, agricultural development and management.
BRISIN provides the clues to efficiency in environment management, trade and industry development, immigration, population and election management. Because it is all-embracing, it is a catalyst for job-creation by promoting economic activities and investments in all sectors. It provides accurate data and information required by foreign and local investors.
Because BRISIN is an infrastructure for information generation, it will immediately provide demographic data required for issuance of personal identity card, travel passport, elections and voting certificates, among others. It will generate reliable economic data useful for economic planning, fiscal and revenue development and management, job creation and employments. It will also assist in producing social data necessary for social justices, welfare, pensions etc. When BRISIN becomes activated country-wide, government will effectively monitor internal criminal acts, document and identify all acts of terrorism.
The benefits of this project are not limited. It will enhance the capacity of all tiers of government to control, monitor and transmit immigration/emigration and security information from the grass root, control and monitor demographic data and information of local population, monitor, control and transmit the economy of the rural area, give clear picture of investment opportunities and local raw materials, permit inventive youths to express themselves directly from their rural areas, protect the rights of the citizen without any distinction, promote social equality and economic development of women and create the solidarity to overcome economic imbalances with special caution for situations of marginalization, inconvenience and disability.


So why have we failed to embrace this important project?
Really, we have not failed but we have prevaricated and wasted much time. It is never too late. I recall that the Federal Executive Council, sometime in 2007, ratified and gave a final approval choosing FCT for the pilot project. A contract was signed between Federal Republic of Nigeria represented by National Planning Commission and Dermo Impex of Italy together with Dermo Impex Nig. Ltd. In 2010 President Jonathan approved the extension of the pilot phase to one state in each geo-political zone. The delay in executing the project can be explained by officials at the National Planning Commission and the FCT ministry.
Hopefully, we are now ready to move with the revival of the steering committee. We have assurances that after Easter, the project will move fast. The FCT ministry has been requested to release the appropriated funds including the project funds meant to pay for initial activities carried out on the project.
With competing demands, can the government provide enough funds for this project?
This project should be seen as the heart of the alternative economy, as it gives clear picture on what is really on ground and solution for improvement. Nigeria will know their actual value through appropriate measurement of the gross domestic product.
Considering the importance of BRISIN, its funding cannot be left to the Federal Government alone. May I suggest funding by Federal, State and Local Governments through direct funding from the Excess Crude Account. It is also desirable to consider funding from SURE-P, PTDF and MDG accounts. I say so because BRISIN is the foundation for them to function well. I am also confident that Development Partners and Donor Agencies will be willing to support the realization of the project.
Packaged by

Lashley Oladigbolu

, an accredited Journalist for World Bank Online Media Briefing Centre and the United Kingdom Representative for

BRISIN

is an Acting President for a

NUJ Europe

body of Nigerian journalists across Europe.